The Basis of Union states
The Congregation is the embodiment in one place of the One Holy Catholic and Apostolic Church, worshipping, witnessing and serving as a fellowship of the Spirit in Christ. Its members meet regularly to hear God's Word, to celebrate the sacraments, to build one another up in love, to share in the wider responsibilities of the Church, and to serve the world. The congregation will recognise the need for a diversity of agencies for the better ordering of its life in such matters as education, administration and finance.
The Uniting Mission and Education (of the NSW/ACT Synod) is a key area for resources.  Of particular relevance is a webpage for Church Councils.
The Synod also provides a Step by Step Guide for Conducting a Mission Planning Study (2014).
The November 2019 Presbytery Meeting included a presentation by the Chairperson, Rev John Thornton, on the priorities and roles of Church Councils.  You can open and download a PDF copy of that presentation.
Shared Resources on the NSW/ACT Synod website has relevant information on:
Staff in those areas are willing to provide advice to assist congregations.
Note that the Presbytery Treasurer can advise on local options for finance and payroll services. Use the relevant contact options on the Contact us page of this website.
Refer to the Working With Children Check webpages if your congregation has people who work or volunteer to provide services to children or young people - there there are obligations on:​
the congregation as the employer
the employees or volunteers.
Further resources will be added over time.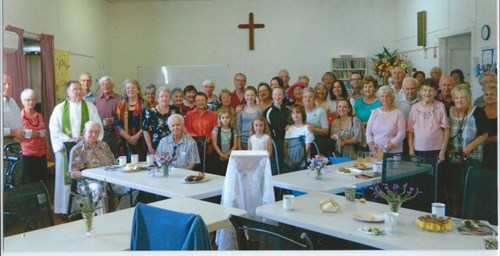 As a light-hearted conclusion, try the Chuck Knows Church videos from the U.S. United Methodist Church.  The videos range from around 3 to 5 minutes, are humorous and generally fit well with the Uniting Church's ethos, liturgical style and theology. They are all available for download and free to use (but not modify).