Where applicable, some events below may become virtual, or be cancelled.
Key dates and Presbytery events from January 2021 to December 2021 are listed below.  Given our responsibilities as trustees of God's creation and to care for the those in need (refer Matthew 25:31-46), the list includes many associated national and international events.

SYNOD 2021 - will be held livestreamed for worship (on Sundays) and business meetings (Wednesdays 6pm-9:30pm and Saturdays 9am-1pm) on selected dates from February to November, as listed below.  Further details: Where the Wild God is.
---
January 2021
24 Aboriginal Sunday - reclaim William Cooper's Aboriginal Sunday and act in solidarity with Aboriginal peoples.  Sign up now for an Aboriginal Sunday Church Resource Toolkit that will enable your church or faith community to hold and lead a service prepared by Aboriginal Christian Leaders.
Also Black Lives Matter Webinar - more details to follow.
25 Monday #ChangeTheHeart - a national prayer service led by Aunty Jean Phillips and Aboriginal Christian Leaders at 7:30 pm AEDT.
26 Tuesday  Saltwater Freshwater Festival - an annual event for Aboriginal, non-Aboriginal, youngsters and Elders of the Mid North Coast Community.  The location changes each year.
February 2021
1-7 Monday-Sunday  World Interfaith Harmony Week – the United Nations encourages us to spread the message of interfaith harmony and goodwill in the world's churches, mosques, synagogues, temples and other places of worship during that week, on a voluntary basis and according to their own religious traditions or convictions.
8 Monday  World Day of Prayer, Reflection and Action Against Human Trafficking
13 Saturday  Anniversary of the National Apology to the Stolen Generations in 2008
13 Saturday  Synod meeting - Induction.
17 Wednesday Ash Wednesday - a holy day of prayer and fasting at the beginning of Lent, the 40 day period devoted to reflection, repentance, fasting and preparation for Easter.
17 Wednesday  Synod Worship - Into the Wilderness livestreamed
20 Saturday  World Day of Social Justice - the pursuit of social justice for all is at the core of the United Nations' global mission to promote development and human dignity.
20 Saturday  Presbytery Meeting - at Port Macquarie Uniting Church
March 2021
8 Monday  International Women's Day - with events on Friday 5th.
27 Saturday  Earth Hour (last Saturday in March) - the symbolic action of switching off is become a catalyst for positive environmental impact.
28 Palm Sunday - recalls Jesus' triumphal entry into Jerusalem, and marks the beginning of Holy Week.
28 Sunday  Synod Worship - Obedience in the Wilderness livestreamed
April 2021
1 Maundy Thursday - remembering the Last Supper and Jesus' anguished prayer in the Garden of Gethsemane.
2 Good Friday - remembrance of the day of the crucifixion and death of Jesus Christ on the eve of Passover.
4 Easter Day - the commemoration of the resurrection of Jesus Christ.
7 Wednesday  Synod meeting - Opening and Session 1A
10 Saturday  Synod meeting - Session 1B
22 Thursday  International Mother Earth Day - held by the United Nations to promote harmony with nature and the Earth.
May 2021
4 Monday  Global 6K for Water - six kilometres is the average distance people in developing countries need to walk to get water.  World Vision encourages groups to hold six kilometre fun runs or walks to raise money to provide clean water to vulnerable communities.
13 Thursday Ascension Day - the commemoration of the bodily ascension of Jesus Christ into heaven.
22 Saturday  International Day for Biological Diversity – we remember we are trustees of God's creation for future generations.
22 Saturday  Presbytery Meeting - online
23 Pentecost Sunday - the commemoration of the descent of the Holy Spirit upon the apostles and other disciples (Acts 2:1-31).
Synod Worship - The Possibilities of the Wilderness livestreamed - Synod 2021 Where the Wild God Is > Whole of Church Worship
26 Wednesday  National Sorry Day (National Day of Healing) - to acknowledge and recognise members of the Stolen Generations - an important part of healing.
27 to June 3 Thursday to Thursday  National Reconciliation Week - commenced in 1993 as the Week of Prayer for Reconciliation.  The dates commemorate the successful 1967 referendum and the High Court Mabo decision respectively.
30 Trinity Sunday - within the liturgical calendar, the celebration of the three Persons of God: Father, Son and Holy Spirit.
June 2021
2 Wednesday  Synod meeting - Session 2A
3 Thursday  Mabo Day - commemorates the efforts of Eddie Koiki Mabo to overturn the fiction of terra nullius (land belonging to no-one), the legal concept that Australia and the Torres Strait Islands were not owned by Indigenous peoples because they did not 'use' the land in ways Europeans believed constituted some kind of legal possession.
5 Saturday  Synod meeting - Session 2B
5 Saturday  World Environment Day – to care for ourselves we must care for nature.
12 Saturday  World Day Against Child Labour - focus attention on the global extent of child labour and the action and efforts needed to eliminate it.
20 Sunday  World Refugee Day - on this day, the world stands together to celebrate the strength, courage and perseverance of millions of refugees.
20-26 Sunday-Saturday  Refugee Week – an important opportunity for asylum seekers and refugees to be seen, listened to and valued.
22 Tuesday  Uniting Church in Australia anniversary – inaugurated on this day in 1977, when three denominations (Congregational Union in Australia, the Methodist Church of Australasia, and the Presbyterian Church of Australia) joined together.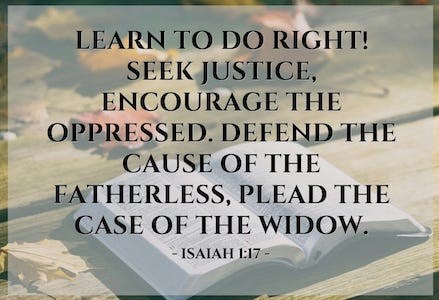 July 2021
4-11 Sunday to Sunday  NAIDOC Week - held across Australia each July to celebrate the history, culture and achievements of Aboriginal and Torres Strait Islander peoples.
15-19 Thursday to Monday  National Assembly of UCA - Alexandra Headland, Queensland
24 Saturday  Presbytery Meeting - tentative date if meeting required
August 2021
4 Wednesday  Synod meeting - Session 3A
7 Saturday  Synod meeting - Session 3B
8 Transfiguration Sunday  Synod Worship - Changed in the Wilderness livestreamed - Synod 2021 Where the Wild God Is > Whole of Church Worship 
21 Saturday  Presbytery Meeting - online
September 2021
17 Friday  Anniversary of Reconciliation - between Bennelong and Captain Arthur Phillip in 1890.
October 2021
21-23 Thursday to Saturday  Presbytery Retreat - at Stuarts Point Conference Centre 
November 2021
1 Monday All Saints Day - a day of celebration to honour all saints, known and unknown.
20 Saturday  Presbytery Meeting - at Port Macquarie Uniting Church
21 Christ the King Sunday - the final Sunday in the liturgical calendar.
21 Sunday  Synod Worship - Home in the Wilderness livestreamed - Synod 2021 Where the Wild God Is > Whole of Church Worship
28 First Sunday of Advent - the first of four Sundays prior to Christmas Day.
December 2021
10 Friday  Human Rights Day - on this day in 1948 the Universal Declaration of Human Rights was adopted.
21 Tuesday  Anniversary of Native Title passing in the Senate in 1993
25 Saturday Christmas Day - the day on which the birth of Jesus Christ is commemorated.